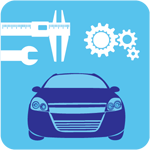 Technical Translation Services
CTC has been providing quality technical and patent translation services at budget prices, since 1988. Technical translation covers a wide range of industries from engineering and pharmaceutical translation to information technology and finance translation. With technical documentation, translation accuracy is of vital importance. A single letter typographical error, may lead to catastrophic results. CTC has a successful 20-year track record in technical translation services, where accuracy is paramount.
The correct and consistent application of specialised industry terminology across large volumes of information is the corner stone of quality assured technical translation services. Product/service instructions, associated help files and GUI interfaces, sales and marketing collateral require tight integration accross different media in order to achieve a quality global brand.
Technical translation projects require updating of client industry glossaries, and efficient recycling of archival documentation by utilising translation memories. Large volume translation projects lend themselves extremely well to the application of Computer Assisted Translation (CAT) Technologies, resulting in quicker turnover times for product updates, higher quality, and with savings of up to 40% on standard translation rates.
If you have any queries or would like to discuss your project please call CTC project manager now or send an email to an office nearest to you:
Or you may upload your files to get an
instant online quote
right now.
The essential ingredient in driving successful technical translation projects is the CTC expertise in developing in-country teams of experienced native speaking technical translators, subject terminologists, senior editors and proofreaders. The vital role of project management is always handled by local project managers who have extensive experience in dealing with the technical and linguistic challenges of large complex projects with tight deadlines.CTC teams have dealt from production capacities of 1 million plus words per language per month as in the instance of Ford/Volvo to small export product labeling projects, with the same attention to detail and application of highest quality standards. The translated technical documentation and output provided in the designated media whether it is PDF, HTML, XML, SGML or audio visual media. CTC has built 20 years of expertise in the following fields:
| | |
| --- | --- |
| Financial | Pharmaceutical |
| Engineering | Manufacturing |
| Medical products and services | Mining/Exploration |
| Information Technology | Insurance |
CTC has successfully completed large technical projects for:
| | |
| --- | --- |
| BHP Billiton | Bank of Ireland |
| Lycatel | Johnson and Johnson |
| Pfizer | Volvo |
| Hertz | APC |
| Centrebet | CSIRO |